January 2022: Language in Action (via Zoom)
Event Date: January 23rd Sunday, 1pm
Location: Online (Register Here!)
Come and join us on January 23rd for our event focusing on Language, Learning, and Drama.
About this event
Event Theme: 
We'll be sharing practical ideas for language teaching and learning through the perspectives of live improvisation and process drama. Join us and our two guest speakers Ian Willey and Chhayankdhar Singh Rathore for a discussion on various language teaching and learning ideas to take back to your classroom.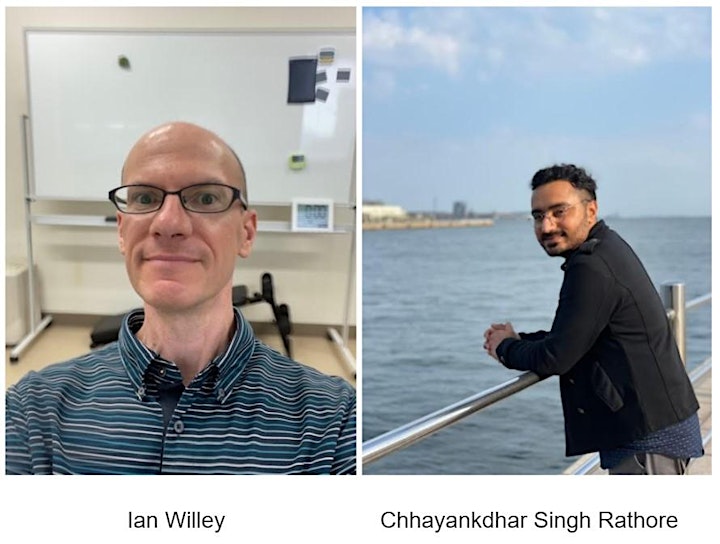 Speaker 01
Title: Motivating Action through Applied Improv
Speaker: Ian Willey; Kagawa University
Abstract: Exercises from improvisational theater have gained attention in educational fields for their capacity to promote empathy and communication skills among learners. The presenter will first describe a study that sought to identify whether weekly use of these "applied improv" exercises in English classes boosted Japanese university students' compassion scores, with compassion defined as empathy combined with a willingness to act. Positive gains in compassion scores were identified. Attendees will then be able to experience several of these fun and simple exercises and games, which can be done in three- to five-minute sessions in both face-to-face and online classes. Attendees will leave the presentation equipped with a repertoire of quick activities to energize students and enable them to speak and act promptly in future communicative encounters.
Biography: Ian Willey is an associate professor in the Higher Education Center at Kagawa University. He has an MA in TESL from Kent State University and a Ph.D. in International Studies from Hiroshima City University. His professional interests include English for specific purposes, medium of instruction, and in-service learning. He is currently in charge of a MEXT-funded project to boost the international posture of Japanese students and faculty.
Speaker 02
Title: Process Drama in the Language Classroom
Speaker: Chhayankdhar Singh Rathore
Institutional Affiliation: Konan Women's University, Kobe
Abstract: In this online workshop, the presenter will introduce how process drama can be used in the language classroom. Through a chain of interconnected activities, the participants will explore the structure of process drama and discuss its application in the language classroom. The participants will be offered a hands-on experience of a variety of activities from the process drama repertoire. These activities have been selected to respond to the concerns of language teachers with regard to educational drama such as difficulty in incorporating course materials in drama activities, difficulty in incorporating reading and listening skills in drama activities, and inability to take drama beyond icebreakers and warm-up activities.
While the structure of the workshop will be provided by the facilitator, the contents will be largely determined by the participants. So, participants are requested to come prepared for active engagement with their cameras on and have a pen and paper at the ready.
Biography: Chhayankdhar Singh Rathore is a lecturer at Konan Women's University in Kobe and a drama-in-education practitioner who utilizes a variety of educational drama techniques such as process drama, role play, radio drama, skits, in-role writing, and simulation along with other performance-in-education activities such as presentations, debates, speeches, storytelling, and podcasting. He has presented extensively on different facets of drama-in-education and finds inspiration in the positive feedback from workshop participants. He is a graduate of St. Stephen's College (University of Delhi) where he read English Literature and Political Science. He graduated from the M.A. TESOL program at Soka University, Japan.
=======================================================